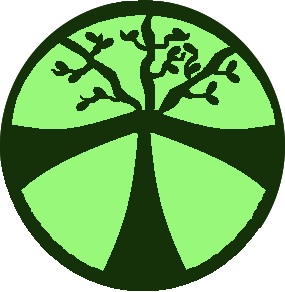 Welcome to Crystal Corner
Hello, and welcome to Crystal Corner. This page, inspired by a Facebook and train acquaintance making the suggestion to put this page up, is the beginning of a journey into the world of the earth's condensed wisdom in the form of healing gemstones. Week by week, more crystals will be added to the directory, and there will be a feature stone each week. As you can imagine, this is a large task, so I ask you to be patient as the crystal definitions are added.
What are crystals? This the basic question I hear all of you ask. Well, Crystals and gemstones alike are the earth's condensed minerals taking form. They are expressions of the elementals spirits, that first inhabited the earth, and shaped it to what it is today. As the minerals that made up the earth condensed, the spirits of the crystals also went through a purification process, recording their wisdom in this clear, pure body that we use today. Each crystal has a job, each crystal is conscious and has a spirit. When you pick crystals consciously you are getting the best fit to an energetic helper, whether natural or shaped. They are terrific helpers if you use them right and take care of them and worth exploring in the pages below.
This page, Crystal Corner, is a landing page, with weekly featured crystals and basic information. The page behind this is a crystal directory that will be added to with time and updated with information regularly. This week's first feature article, which will be kept up after this, is about crystal shapes and how they are used. This basic information will help you pick crystals for their purpose as you work with their energies.