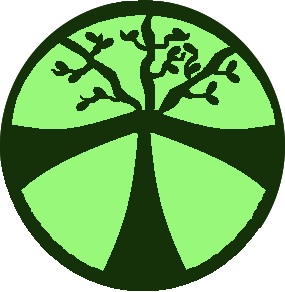 Hello and Welcome the the Bookshelf Editorial. This used to be Writers corner and is being renamed to become a more inclusive one stop shop for showcasing both the editors and others writing. This section is about showcasing the writers on display in the online store.
There will also occasionally be a few reviews and pieces on the books the editor finds interesting and topical. These shall be published periodically as I find them and finish reading them. This will focus on self improvement and other topics related to the ethos of the site, occasionally including broader Issues.
Most of books and articles featured in the attached Bookshelf page will be for sale in the online shop and those that are not will have an article entry on where you can get them and how much they cost. If you have a contribution to make then send it Via Letters to the Editor Re: Writing submission with a 250 word Synopsis and a sample to be placed on the site as advertising. You will be informed by E-mail of if you were successful or not. Remember the sites ethos in looking at this and you will have more chance of having your book on the site.
Enchantment of the Faerie Realm
Enchantment of the Faerie Realm, Communicate with nature Spirits and Elementals, by Ted Andrews, Revised Edition 2014, Llewellyn.
This book, which I picked up on impulse, is a great book exploring how to work with elementals and faerie beings, or Fey. Containing the authors experiences, research on myth and legend and ways of experiencing this realm for yourself, this book is a well laid out guide for those who are inclined to explore the realm of the fey. This has been at times explored in popular culture, at times neglected, and at times misunderstood as fairy tales morphed with changing worldviews.
For this reason this book is a very good guide as it encompasses the history, the way this has changed as well as older myths and legends. In doing this it sets a background for those that wish to know more and work with this realm. Set out in chapters that look at each group in an easy to understand manner this is a good resource for those that wish to get past the misconceptions and reconnect. A blend of information and allowing personal experiences, it is a good buy, read and reference.
Overall, I recommend this book. It is interesting to note that a friend of mine (and sometimes contributor to this site) Alie knew the author from other books and could highly recommend his work. If you like this book you could possibly look at finding other books by the same author as I can recommend how he as written this one too.
Kyshera Du'Shkall Kre'Mashen
Photography as a Nature Meditation
One of the things I've been doing new lately is getting into nature photography. Going out, taking pictures of nature – Sunsets, sunrises, flowers, water... And it is a good way of communing with nature and the spirits that dwell within it in a way if you do it right. By this I mean going out there, observing the trees, the flowers, the flows of the landscape and consciously picking targets. If done this way it can be quite a good way of becoming aware, and working with, the flow of the landscape. This is because to do this you have to be open and observe properly as you do so. By doing this what you are doing is taking in the energies on all their scales, how they work together as you record the visual aspects.
I've found this quite a rewarding process as I do so, and it has allowed me to see the landscape, and it's energies, in a different way, on a living scale. The Camera lens captures a frame that allows closer observation of nature and it's forms as well as taking the photo. As well as this, going back to the same place on many days shows you how things shift, change and move day to day, week to week in a way that you may not get otherwise. I have only been doing this for about a month now, But I can see the changes around Dawkins Park, more commonly known as the Duck Pond in Macksville, taking photos at different times of the day and different days according to weather, moon phases and sun position. What I have also noted is that some of the fey themselves love to get involved. I was reading the reviewed book Enchantment of the Faerie Realm by Ted Andrews at the time I started doing this and well, It struck me how the little flower fae love having pictures taken. They just about line up going pick my flower like young children posing when they see a camera. This delightful display is tempered by the fact that you cannot take a close up of every flower, but it makes you aware of the change and diversity in nature as you observe and choose. These too change and grow.
An example of this was when I was walking past a flowering native I had taken photos of the flowers of the fey of the tree caught my attention and asked me to come back. What was on the tree was a whole new set of flowers in different states of emerging that I had the privilege of taking photos of because I was paying attention and heeded their call. The spirits and energies of larger entities such as trees, water etc... are not as loud, of course, but if you are aware you can pick up some great shots and closely observe and record physical and energetic changes. Overall, for me, this has landscape and nature photography has become another part of the way I connect to nature and I will continue once I get more time and space to do so. It allows a focus and observation that only a tighter focus can give, connects you deeper and can provide a great record of the changing landscape as it goes through changing life and energies. It has worked for me in a very beneficial way.
Kyshera Du'Shkall Kre'Mashen
The Twelve Stages of Healing
The Twelve Stages of Healing, A Network Approach to Wholeness, Donald M. Epstein with Nathaniel Altman, 1994, New World Library.
This book came to me by chance at one point, and I have read it twice. Once out of interest, next one to fully understand it. It looks at healing, rather than curing, the way it looks at making us whole rather than just good enough. Both chiropractors, Both Donald Epstein and Nathaniel Altman have looked at the stages clients go through in healing and put this in their own framework to this to understand and work with the process.
The result is a simply laid out method of energetic healing in twelve stages, a process of transcending wounds and coming back. While it may not to be applicable to all, or something that can just be used to give you background information, it is good guide. Combined with the book below I found a lot of insight into coming out of such conditions (for more information see Books of Note on the partner site The Public Weal).
In an easy to read format, it gives exercises and clear explanations of the idea and where it comes from, giving a good basic grounding in the idea. It is a good idea that many can use, so while it comes out of an area not all may prescribe to, it is worth looking at and understanding on how to apply this in your area, even if that is only understanding the people around you. Look at what this means for you, remembering that while not evidence based, this is something that can be used to understand the nature of human loss and trauma, something that is necessary for all of us at one time.
Overall, this is a very well thought out and written book that can help those going through a variety of diseases and traumas. This helped me make sense of some things in my journey, as well as get some idea or insight into what others I know are facing. Looking at lending this book to some people I know that are going through various trials. Overall I recommend this book to those that need to understand what they or others are going through, or practitioners that deal with the human struggle.
Kyshera Du'Shkall Kre'Mashen Arkhense
The Book of the Eclipse
The Book of Eclipses, The Hidden Influences of Eclipses, David Ovason, 1999, Arrow Books.
This book is one that I have been looking at and meaning to cover for some time. Purely a review, this is a good one for those who really want to understand the deeper aspects of astrology. Looking at how eclipses basic and fixed stars interact to create a persons destiny. To use this book you need a degree of understanding of basic astrology, but if you do have this you will get a lot out of it.
Split into two parts, one with the basic information and one around how it is applied to charts of famous people, it allows us to look at the process and application. In looking at eclipses and fixed stars it allows an insight that the main areas of astrology look at, looking at what makes people great and how the higher cosmic levels influence us. This allows an extra insight into what influences peoples lives, sometimes for the better, sometimes for the worse. Cosmic energies do influence our lives, this showing how and why.
For this reason this book is a valuable insight to look further at what can be learned from a horoscope, and the factors not usually considered in the astrology that we see everyday. For this reason I recommend this book to those that really want to learn about astrology as well as those that want to learn about their lives in a meaningful way.
Kyshera Du'Skhall Kre'Mashen Arkhense
The Heart of Huna
The Heart of Huna, Laura Keahola Yardley with a Foreward by Tad James, 1982, Advanced Neuro Dynamics, Hawiaii.
This book, a quick but simple look at an ancient healing art that has been through many changes, explores what is something that we may not know about as much as some other forms of healing such as Reiki and TCM (Traditional Chinese Medicine. Not a thick book it nonetheless contains a lot of information on Huna and how it can benefit those interested in spiritual healing.
This is because it is a good healing modality. Not all modalities will suit everybody so this variety of healing modalities are good to know about when you are in a role like mine. It is also good to know about if you are a general seeker, to discuss and have a broad knowledge of all that is beneficial to you and others. This is a time of change, and with people awakening it is important to be able to have enough knowledge to accommodate all. For this reason little books like this that give you a broad knowledge of many modalities is a way that you can ensure that you can find something that you can use to help all find their way.
Overall I recommend this book to those that simply explains an ancient healing art in the process of revival. Allowing another way of looking at life and spiritual healing this allows another tool in which to bring people into looking at spiritual awareness and awakening with, helping them understand the greater realities of life.
Kyshera Du'Skhall Kre'Mashen Arkhense
The Book of Sufi Healing
The Book of Sufi Healing, Shaykh Hakim Mouinuddin Chisti, 1991, Inner Traditions International, America.
This book, written to explain a form of healing that most may not know about. In this way this book is a very good reference guide. In no way an invitation to practice yourself, but it is a good insight both into the ideas of the Sufi as well as Sufi itself. For this reason this book is very valuable.
Covering the basics of Sufi belief (And to an extent Islamic belief) this is a good primer and grounding in how this mystic sect of Islam works. What you see from reading this is a very different picture to what you often see in the mainstream media. This allows you to truly explore what Sufisim and Sufi healing is about. Rather than the common image in the media this shows a gentler, more spiritual side. There is some trace of earlier traditions in the Sufi way as well as Islam, but the way that the concept of god and the prophet is distinctly Islamic.
This, once again, gives us a different view of energy healing, one from the view of the faiths of the book. It provides a valuable insight into the many ways that the universal energy is revered and utilised. For this reason alone it is worth reading, let alone the insight into the culture that spawned it. I recommend this book as a new look at Islam.
Kyshera Du'Skhall Kre'Mashen Arkhense
Reiki Level I Manuals
Reiki Level I Manual, A Complete Guide to the First Degree Usui Method of Natural Healing, 2011, Certified Usui Reiki Practitioner.
Usui Methods of Spiritual Being; Body/Mind Harmony, Reiki First Degree Manual, Gil Dekel & Natalie Dekel 2004, Poetic Mind.
While reading this will not make you a Reiki Practitioner this will give you a good understanding of this increasingly popular healing art, started by Dr Mikao Usui in the late 19th century and established in the early 20th century. As it is a popular example of of how energy can work to heal both self and others it is worth looking into. As they are manuals they can be technical, but they are understandable enough if you know something about energy work and chakras. Maybe look up Chakras and the basics if you don't know them well beforehand, but if you do you will understand them well.
While you should still take a course if you wish to practice finding information on it this is a good source. As it is simple and increasingly popular it is a good thing to know something about. For this reason I recommend these two manuals, available to all free on the internet in PDF form. Which also makes it reachable by those with little to no resources to start researching as well, another recommendation for them over the well illustrated and expensive books.
Kyshera Du'Skhall Kre'Mashen Arkhense