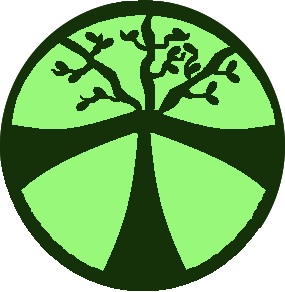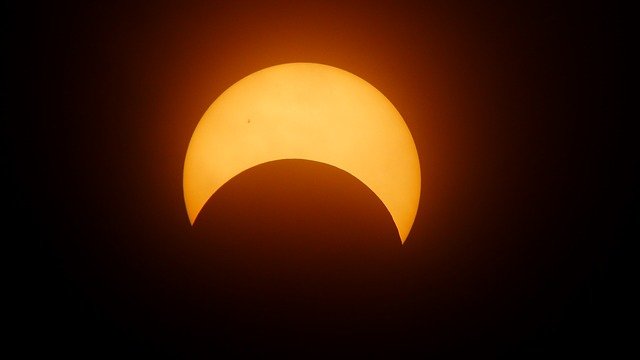 December 2020 Overview
As we head into December 2020 we're looking at a month of events that build up on November 2020. Last month we saw off the last of the plague aspects leading to a penumbral lunar eclipse at the end of the month on the 30th November. Now as we head into December we are looking at another major eclipse heading into the middle of the month, on the 14th/15th December 2020, depending on your time zone, showing the path forward for reckoning and renewal. This builds into a grand conjunction on the day of the December Solstice (Summer Solstice Southern Hemisphere and Winter Solstice Northern Hemisphere) of Jupiter and Saturn, leaving the heavy influence of Pluto behind in Capricorn, closer than they have ever been since 1623, at the beginning of the renaissance.
This is really showing a month, at the end of a dramatic year, which is setting up the change for a new era after the karmic clearing of the old that we've had this year up to this point. The end of November was the final part of that, the shadow work bringing what needs to be healed to final light, with this month being the setup for the reckoning bringing change and renewal.
This is not going to be an easy month for any of us. It is not for me either. This is a month that is setting up four years of change, and like all starts it may not be easy. For me trust and patience have been thin on this as like many others this time of change has had me in a precarious position that makes it very hard to have patience. Once you have fallen and spent four years picking yourself up again once, you cannot bear watching the process happen again. But there are progress markers, not just for me but for others that I know, so there is a definite sign of improvement as the new energies take hold at the end of this month. So look around and see if you can find the hope, even if it is difficult at the moment. Below this will be articles on the upcoming Solar Eclipse and the December Solstice with the Grand conjunction to flesh out the rest of the month.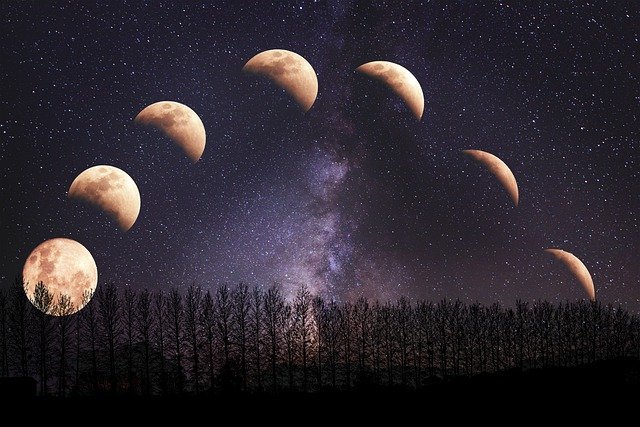 November – The Super Month
For everybody there is little doubt that 2020 has been a strange year, and one that most would quite happily swap or restart with a different result. Since the Eclipse of December last year, on Boxing day, there has been quite the celestial and practical event this year. When you follow it like I was you will be amazed how well all of it matched together. We are now mid way through an eventful month which will help cap this off.
First off, we had 11/11/2020. This day is one that if you follow astrology or numerology is a big day of good luck. On my side of the date line (in Sydney) it is Wednesday, middle of a week. Next up in that week if you are on the right side of the date line is Friday 13th, which is also a significant day of luck. At the end of this week on Sunday is the New Moon on the 15th November, completing a supercharged week in itself. But this is just the prelude to the Full Moon Eclipse on the 30th November, which if you are in a place where the last full moon was on the 1st November instead of 30th October then this is for you a blue Moon Penumbral Lunar Eclipse in Sagittarius/Gemini. All of this makes November a very significant month in the calendar of 2020.
There is, of course, another event that has been that is not so positive, which was the Pluto/Jupiter conjunction at twenty two degrees Capricorn. This aspect, known as a plague aspect, is the last of three that have happened during the year. The first one, on the fourth of April at 24 degrees Capricorn foreshadowed the word wide spread of COVID 19. The next one, on the thirtieth of June this year, came with second waves in the southern hemisphere. This last one seems to have come with a third wave in the northern hemisphere, notably America and Europe. Coinciding with the American election and the campaign before that, this perhaps was a no brainer in some ways, but it is interesting to note that the aspect happens nine days after. Wether the aspect is as Europe and America peaks in Numbers, or whether this is when their third waves are just getting started (As was the case with Melbourne and the second aspect will determine if things start to open up end of November or end of December.
And that is without the eclipse on the 30th November 2020, which is very interesting. This is a three moon cycle that begun with the October 1st Full Moon and ends with the 30th October Full Moon. This is a significant turning point, of which we will see the results for next year, not this year. Many sources have labelled this year a karmic year, and I agree with them. This year has been a turning point and a test. A big one, it has also been a warning. There is a Facebook post I saw earlier this month, of the moon in the clouds, which enscapulated this for me. It was of the Moon, looking like a Black Panther, or Jaguar in the sky (Posted on the 14th April 2020, though it got to me much later) Panther. In South and Central American Shamanisim the Panther is the power animal of the Shaman which is used to kill or inflict wounds. It was this connotation, and a chill that came to me. This was a time of Karmic retribution in which, because we did not understand it, people died. Many people.
However, we are a looking at a positive set of numbers coming out now, in this month, to balance all of this. We have had the warning, then the retribution and this is our chance now to make a fresh start. Looking at what we can do to change our lives and make a good contribution coming out of this time, to lay the foundations for next year. This is an opportunity that we cannot afford to lose, on an individual or collective level.
Khel'Shen Akh'Hon Kyshera Du'Shkhall Kre'Mashen Akh'Hense