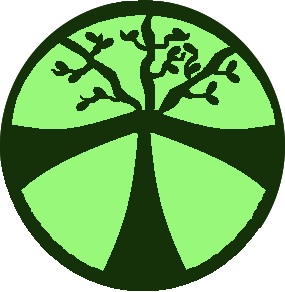 Combined Eclipse cycle
This is a message detailing the importance of our current December - January-February eclipse cycle....
Information
Moon Phases
Set for Sydney +11 time zone
January
Full Moon (Super Moon) 2nd January 2018
Third Quarter 9th January 2018
New Moon (Mirco Moon) 17th January 2018
First Quarter 25th January 2018
February
Full Moon (Lunar Eclipse) 1st February 2018
Third Quarter 8th February 2018
New Moon (Solar Eclipse) 15th/16th February 2018
First Quarter 23rd February 2018
March
Full Moon 2nd March 2018
Third Quarter 9th March 2018
New Moon 18th March 2018
First Quarter 25th March 2018
Full Moon 31st March 2018
Source - Time and Date.com
Balance and Tipping Points
July Solstice - Winter Solstice June 20th June 2017 Southern Hemisphere. Summer Solstice 20th June 2017 Northern Hemisphere.
September Equinox - Spring Equinox September 23rd 2017. Southern Hemisphere. Autumn Equinox September 23rd 2017 Northern Hemisphere.
December Solstice - Summer Solstice December 21st 2017 Southern Hemisphere. Winter Solstice December 22st 2017 Northern Hemisphere.
March Equinox - Autumn Equinox March 21th 2018 Southern Hemisphere. Spring Solstice 21th March 2018 Northern Hemisphere.
July Solstice - Winter Solstice 21st June 2018 Southern Hemisphere. Summer Solstice 21st June 2018 Northern Hemisphere.
Source - Time and Date.com
Cross Quarter Festivals
Lammas - Southern Hemisphere 1st February , Northern Hemisphere 1st August
Samhain - Southern Hemisphere 30th April, Northern Hemisphere 31st October
Imbolic - Southern Hemisphere 1st August, Northern Hemisphere 1st February
Beltane - Southern Hemisphere 31st October, Northern Hemisphere 30th April/1st May
Source - Stacey Demarco (The Modern Witch) - 2016 Lunar & Seasonal Diary
Eclipses
22nd February 2016 - Lunar Eclipse in Pisces Sun
9th March 2016 - Solar Eclipse in Pisces Sun
23rd March 2016 - Lunar Eclipse in Aries Sun
18th August 2016 - Near Lunar Penumbral Eclipse
1st September 2016 - Solar Eclipse 1n Virgo Sun
16th/17th September 2016 - Lunar Eclipse in Virgo Sun
10th/11th February 2017 - Full Lunar Eclipse
26th February 2017 - Annular Solar Eclipse
7th/8th August 2017 - Partial Lunar Eclipse
21st August 2017 - Total Solar Eclipse
31st January 2018 - Total Lunar Eclipse
15th February 2018 - Partial Solar Eclipse
13th July 2018 - Partial Solar Eclipse
27th/28th July 2018 - Total Lunar Eclipse
11th August 2018 - Partial Solar Eclipse
Source - Time and Date.com