The Spiritual Weal
The Spiritual Hub of the Feyan Energetic Wisdom Weal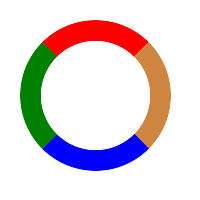 This logo, representing the four elements, Water, Earth, Fire and Air in a circle, is symbolic of the Wheel of the Seasons. This is the representation of the four elemental energies made manifest in reality. This is the basis behind the ethos of the two sites that are partnerd in this total wisdom cycle, The Spiritual Weal and The Public Weal.
Site Map
I am in the process of completing a major restructure and updating of this page so as I fill in and complete some areas, such as the Product and Services Directory over the week it will look like work in progress. Please note that the online shop is still being restructured to work with the new website format and product list, and are expected to be put up by the end of next week.
Home - This landing page
Site Ethos and Mission Statement - The page to see the guiding principles and Ethos of the Feyan Energetic Wisdom Weal Websites
Opinion
Current Trends And Influences - Looking at current energetic trends and influences, month by month, Week by week.
The Gaia Journal - The page for my Earth Channeling blog, The Gaia Journal, also on Facebook.
Meet the Editor - A little about the website author and their spiritual journey.
Spiritual Books - A place for review of spiritual books I have read and used and highly recommend, or wish to warn people about.
Contact the Editor - Both the contact details of the editor as well as an E-letters to the editor for comment by the public.
Crystal Corner
Crystal Information and Techniques - A page with general information and how to use crystals
The Crystal Directory - A page with information and definitions of crystals
Divination Corner
Astrology Corner - A current page that covers how astrology can be redefined to help us work a total spiritual path.
Rune Corner - In the process of being written, this page will be looking at how to use runes to understand and assist in living a total spiritual path.
Ritual Corner
Information Calendar - Information calendars, interesting information and other information that can help you plan your ritual and spiritual year.
Basic Techniques - Instruction and videos on basic techniques that you need as a foundation for your spiritual life and path.
Advanced Techniques - Techniques that build on the basic techniques to further advance spiritual practice.
Higher Level Techniques - Higher level, very advanced techniques that harness another level of energy above the planetary levels.
Meditation Corner
Short Meditations - Short, poetic meditations that allow you to connect to etheric energies quickly.
Long Meditations - Longer meditations that help you connect to your own soul and the outside world.
Higher Level Meditations - Meditations on higher than planetary level energies.
Wednesday Meditations - The onsite portal for the Wednesday afternoon classes at Gnostic Forest, Chambers Place, Woy Woy, NSW, Australia. Includes videos, PDF worksheets and information online.
Product and Services Directory
Courses - Look here for short online and face to face courses I offer.
Products - Look here for products for sale such as hand carved runes, talismans, Altar cloths, bags and other products based in Spiritual Practice.
Partner Products - Look here for products from other Shops and Services that work with the website and it's message.
Services - Look here for a list of services, face to face and online that I offer.
Contact Us
I hope you enjoy the site. Feel free to leave respectful comments through E-letters to the editor on the contact the editor page. Only those that are not marked specifically not to be published will be published.
Licensing Basics
Please note that even if the author has forgotten to put a byline on it all work here is written by me, Khel'Shen Akh'Hon Kyshera Du'Skall Kre'Mashen Kre'Mashen Akh'Hense unless otherwise clearly stated. All work done by others will be bylined and/or clearly shared from other sites and people. I consider my work creative commons and allows free reuse, but I also expect the honor of putting my name, the site name and a footnote or reference back to say where it came from in return.